Click on photo to access 2019 Presentation Day album (No 2019 group photo provided)
Click on photo to access 30th Anniversary Reunion Golf Day album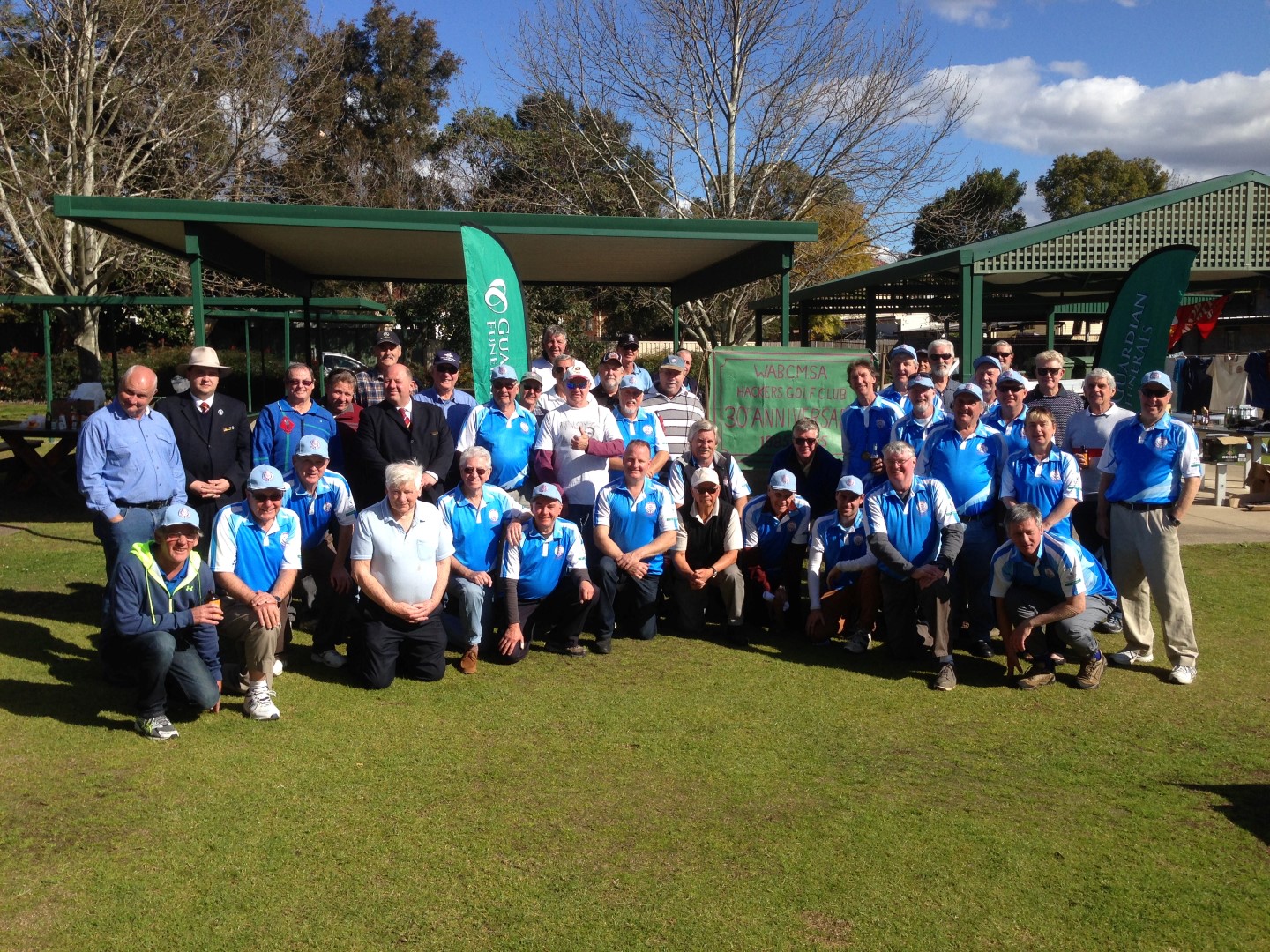 WELCOME to the Wednesday Afternoon, Building Construction and Maintenance, South Area, Hackers Golf Club.
The Club was conceived when Michael Rose joined a group of Chipping Norton based clerics (Paul Horinek, Trevor Eustace, Gary Evans, Bob Whittaker and Ray Mouwad) in their weekly ritual of playing golf after work at the former East Hills Golf Course (now Riverlands). Following a successful squash competition, Michael was prompted to formulate a golf competition, which from its inception has had no shortage of players. The first trophy was purchased and the Winter 85 Competition was underway. This Competition and those that followed were all held over 24 rounds and a committee was elected to administer each competition for the club.

Although the Competition rounds are now shortened, the original concept has and will remain the same. In 1987, the then residing President, Allan Black introduced regulations to align the club with others, by electing a committee annually. The regulations are the combined effort of all Committees to date, where changes, to the benefit of members.
The Club has grown at a pleasing rate since 1985 and it's membership consists of many and varied occupations within the present Department of Commerce and former Public Works Department.
A tradition of awarding "Fanny of the Fairway" evolved in 1989. CLICK HERE to view an explanation of the award and archive of certificates.
The Club is proud of its foundations and the comradeship it has evoked over the years. It would be a courageous Committee that would attempt to alter any of this heritage.

The regulations have always been tongue-in-cheek although they are intended to enable certain standards to be set. Members should not hesitate to consult the President when confronted with a problem regarding same, whereby their elected Committee will endeavour to be of assistance.
A special acknowledgement should go to those that have assisted the club in the past and present:
Our Patron - John (Jack) Chalmers
Original Typist - Melissa
Returning Officers - Greg King, Noel Cragg, Ray Moss
Hackers Logo / Design - Janette Black
Anthem Writer - Andy Merlino
Anthem Co Writer / Singer - Ray Wardle
Club Historian - Ray Dwyer

Good Golfing
The Committee, Hackers Golf Club